It's not a secret that you can effectively manage your income if you have a solid financial management strategy. Financial planning will help you spend only on what is necessary, save money for the future, and make wise investments.
Your ability to maximize your financial resources depends on your ability to stay alert and think strategically. Meeting your family's regular expenses, dealing with unforeseen spending, and setting aside money for the future are all aspects of essential money management. However, successfully gaining control of this dilemma can be quite nerve-wracking - especially in present times. Thus, we have compiled a few practical financial tips and tricks that will help make your life easier because managing well is key to best money management.
8 Tips for Personal Financial Management
Handling your finances smartly is the key to a smooth journey towards a successful future. It can give you financial control, which reduces stress and makes you feel more secure.
To help you gain that control, we have listed 8 simple money-saving tips to nail your personal finance management.
1. Determine Your Financial Goals
Setting financial goals first will make organizing family goals the easiest. A financial goal is any plan you have for your money. Both short-term and long-term goals are possible. No matter how long it takes to accomplish them, your goals will always help you stay motivated and hold you accountable. This will require some future planning and careful thought regarding your financial goals.
2. Make a Budget That Includes Your Monthly Income and a Strategy for Allocating it to Cover Expenses.
Track your monthly expenses after you have established your goals. Now is the time to allocate all of your funds to a category. Making a budget helps in planning expenses and can disclose details about your spending patterns, enabling you to cut back on unnecessary spending more easily.
Moreover, it relieves some of your financial stress and helps you get through the month with some savings.
3. Track Expenses
You have no idea where your money is really going if you aren't keeping track of your expenses. Make sure you are subtracting as you track. Then you can determine how much money is still in each of your budget categories. Eventually, the spending amount signals you to stop overspending as you continue to subtract.
4. Establish a Bill-Paying System
It's vital to have a reliable system for paying bills. List all of your financial responsibilities by the payee or expense type. List the due dates chronologically, the monthly payment amount, and any outstanding balances. Plan ahead and pay your bills about a week before the due dates. Get your paycheck transferred directly into your checking account.
There are many apps that let you link your bank account to your budget so that transactions come in automatically. Simply drag and drop them into the appropriate budget line.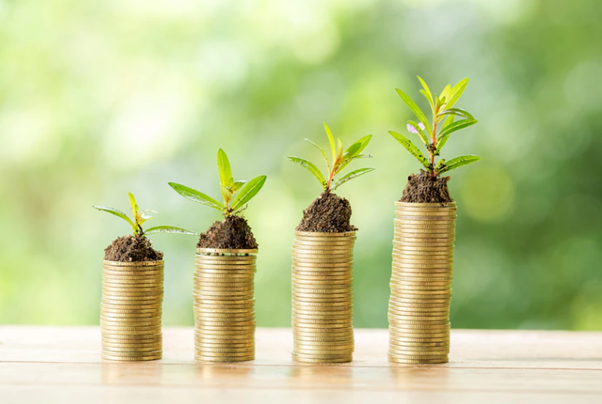 5. Learn to Invest
By investing, you can increase your wealth over a more extended period and receive higher returns. The return on your investments could be used as a regular extra source of income for daily expenses. Your money may grow in value and outpace inflation if you make wise investment decisions.
Additionally, it offers the chance to generate a sizable sum of money for your financial objectives and provides financial security for your loved ones in the form of a life insurance policy. Different investment asset classes, such as cash, fixed interest, real estate, and stocks, produce different rates of return.
6. Cross-Check Your Account Statements
Financial reports must be entirely accurate, factual, and reliable. Spend some time reading and researching those reports as soon as possible. Find any discrepancies that significantly deviate from expectations (in the report's data, amounts, or balances). Make an effort to identify the source of those differences. Even if you subscribed to something, you might not use it right now. Any modifications or errors to earlier financial statements affect their comparability, so they must be adequately addressed.
7. Make Saving a Habit
No matter how small or large your expense is or what stage of life you are in, it is critical to prioritize saving. The sooner you start saving money; the more secure your future will be financially.
It is advisable to set aside a portion of your monthly income before spending it on necessities like groceries, rent, electricity, loan payments, insurance premiums, and other recurring costs. In this manner, you will also have a backup fund available in case of emergencies.
8. Avoid Debt
Debt can deplete your financial resources. Take steps to keep your debt to a minimal level. Being reliant on credit cards or accruing excessive debt can hurt your budget and put a strain on your finances. Mismanaging debt can also result in a poor credit history. After paying off your debt, you probably won't have to worry about paying interest and will have more money to spend on things you enjoy or need.
There You Go on Money
These were some of the best yet simplest personal financial management tips you can put into use right now and enjoy a better life.
Financial Freedom Promotes Good Health
We all know that to lead a full life we must be healthy. That means achieving a total balance between the mind, the body and the emotions. What few know is that to lead a healthy life you need to have financial freedom to then access good health conditions. The reality is that if we fight hard to get a good job and have good incomes that stress will hurt us in the long run. Professional life exposes us to new challenges every day, if we do not know how to drive we will live under great pressure and our mental health will be adversely affected.
A Simple Solution
It is well known that having high incomes facilitates access to good health and a good quality of life. If we have too many financial problems we will suffer a high level of stress, harm our interpersonal relationships and we will be frustrated. Fortunately, there is a simple solution for this problem: to work to achieve a healthy financial freedom, which facilitates the path to a good quality of life. First we must believe in ourselves, because we are really able to achieve good income.
More Tips for Everyday Living
Achieving financial freedom will allow you to access a high standard of living that will benefit your physical, mental and emotional health. Next, tips for everyday living:
Choose a work activity that will give you a lot of pleasure to carry out. Train to gain new knowledge that allows you to become a specialist. If you master a specific area of knowledge, you will earn higher income in the long run.
Once you have earned good income, invest in health: hire a good health plan, go to the gym, feed only healthy food. You will feel better and stronger, so your productivity will increase even more.
Now that you are calm because you have good income, you can create new businesses that will generate even more money in the long run.
Develop simple healthy habits right now: walk every day, drink plenty of water, sleep eight hours, etc. At the same time avoid highly harmful habits such as smoking, being sedentary, drinking excessive alcohol, trying illegal drugs, etc.
As you see financial freedom immediately enables you to a good quality of life: good nutrition, you can pay for a good gym, you can access a good health plan, you feel good about yourself and can live in harmony with the environment.